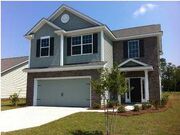 The Eve's house is a 2 story, 1 bathroom, 4 bedroom house.
Living room
Edit
Their living room is a medium room with a couch and 2 chairs, a fire place, a flat screen TV, and some decorations. This room looks like a living room in a modern cabin.
Kitchen/Dining room
Edit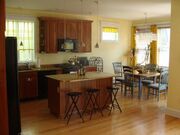 Their Kitchen/Dining room is beautiful and simple. 2 tables, a microwave, cabinets, and many other things. Their Kitchen/Dining room pulls off both looks, modern and classic.
Benson and Fiona's room
Edit
This modern bedroom has a really good fashionable look. With a TV and master bed, this is like a king and queen's bedroom
Jason's bedroom
Edit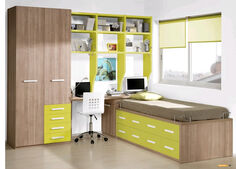 This awesome yet kinda girly looking room has a bed and a small tv and laptop has a very modern look to it.
Matt's room
Edit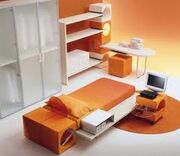 This room is the moderness one of all the other bedrooms. This bed room kind off looks like Jason's bedroom but a little different.
Lexi's room
Edit
Lexi's room
has a great style which looks pretty and modern. It kind of looks like a princess' bedroom.
Kaylea's bedroom
Edit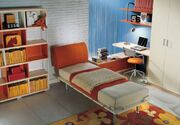 This adorable bed room has a bunch of books and cute stuff. It also has an awesome little computer. This smart little girl has an awesome bed room.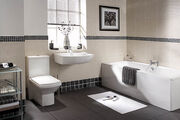 This cute modern bathroom is bland but beautiful.
Hallway 1
Edit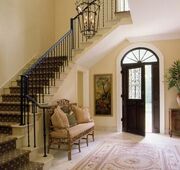 Hallway 1 is the beautiful back entrance. This classy back entrance is classic with a little moderness in the mix.
Hallway 2
Edit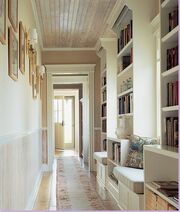 This beautiful front entrance has most of the books in the entire house. It also has a little gallery of family memories.
This organized garage has everything sorted from old toys to new fabric softner and other e.t.c.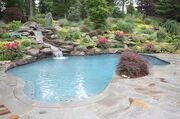 This backyard with a garden and a pool is nothing to be proud of but it's cute.
all bedrooms
Living room
kitchen/dining room
Hallway 1[half of stairs only]
Downstairs
Edit
Hallway 2
Hallway 1 [ Most of it]
Bathroom
Garage
Backyard